Accredited Investors
Note: Custom Order minimum amount is $500.
Premium Accredited Investors
As of the March 2016, we have approximately 25,000 ultra-premium accredited investor leads for sale. These records include Name/Email/Phone/Mailing Address (If you order 10K, some do not have mailing addresses–we will break off the best leads for you-just tell us what you're working on!) This is a high caliber list. All are private placement investors active in the past 6 months(most are in the US/Canada but we also can pull European accredited investors). These investors registered online for specific private placements and acknowledged a $100,000 minimum investment is not an issue. There are qualified investors (approximately 10%) in the list as well that have the ability to write checks for $5 Million and up.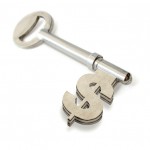 10,000 accredited investors
Price: $4,997 (only 50 cents per lead)
3,000 accredited investors
Price: $1,997 (66 cents per lead)
1,000 accredited investors
Price: $847 (only 85 cents per lead)
500 accredited investors
Price: $500 (minimum order-approximately $1 per record)
Family Offices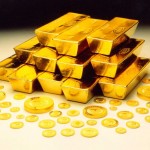 Please go directly to our website for details.
Hedge Fund Investor Email List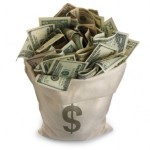 1,000 Hedge Fund Accredited Investors
3,000 Hedge Fund Accredited Investors 
3,000 emails only! This is a mixture of accredited individuals and qualified purchasers that are active hedge fund investors. This is a potentially very valuable list if you are an alternative investment manager and/or raising capital in a compelling capacity.
Choose from 1,000 Hedge Fund Accredited Investors for $1,297 or 3,000 Hedge Fund Accredited Investors (1,000 free)for $2,497!
—
Our company is owned by Phenom Ventures LLC, whose Founder has raised money from and marketed to Accredited Investors for nearly 20 years. Many lead brokers have never raised a dime in capital but we know the difference between quality data and garbage. Top tier accredited investor lists are not easy to find but we know how to find accredited investors. Whether you are focused on private placement investors, hedge fund investors, or crowdfunding leads, our up to date list of premium accredited investors will produce results.
"Eric & his team at Phenom Ventures have become a trusted partner of ours" -Michael Smith, President, Forbes.com
We have more than 75,000 current accredited investor leads but these 10,000 are our best of breed. You can test us out at the level you are comfortable with then circle back after deploying your marketing campaign. We offer a very modest 500 lead minimum order for less than $1 per active accredited investor. Or, pay only half that amount when you purchase 10,000!